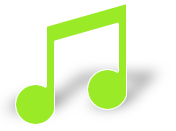 Our catalog is a great resource for anyone looking to build fresh, dynamic worship sets. Included in the catalog are songs that have been submitted through the City Worship Project and ones that we believe you may want to include in your rotation. The catalog provides not only a link to the mp3, but also the chart, loops and how-to videos. The catalog is always growing.
Catalog
Eternal God

Alive

Always Faithful

Always Will Be

At The Cross

Beautiful and Holy

Breaking In

Breathe On Us

Call To Me

Children of Hope

Christ Is Enough

Come As You Are

Come See

iTunes

Amazon

Loop

Charts

View Video

Cornerstone

Death Was Arrested

Do It Again

Ever Be

Everything and Nothing Less

Faithful One

Fierce

For The Cross

For The Sake Of The World

Forever

Forever Glorified

Forever Reign

Fullness

Galaxies

God of Miracles

Good Good Father

Grace

Great Are You Lord

Great I Am

Have It All

Here As In Heaven

Holy Spirit

Hope Is Alive

I Belong to You

I Will Sing Your Praise

In The River

It Is Finished (I Overcome)

It Is Well

Jesus

Jesus We Love You

Joy To The World (Unspeakable Joy)

King of My Heart

Let It Be Known

Lion and the Lamb

Lord I Need You

Man of Sorrows

Mighty To Save

Miracles

My Victory

Mystery

Never Gonna Stop Singing

No Longer Slaves

Now Made New

O Come Let Us Adore Him

O Come To The Altar

O Come, O Come, Emmanuel

O Praise the Name (Anástasis)

Oceans (Where Feet May Fail)

One Holy Night

One Thing Remains

Only King Forever

Our God

Our Great God

Praise Our God

Psalm 67

Real Love

Relentless

Resurrecting

Salvation's Tide

Spirit Move

Spirit Move

Story of Grace

Take Courage

The Church

The Cross Has The Final Word

The Impossible

There Is A Cloud

There's a Name

This I Know

This Is Amazing Grace

This Is Living

Touch The Sky

Unshakeable

Unstoppable God

Until My Voice Is Gone

Wake

We Believe

What a Beautiful Name

When This Day Ends

When You Walk Into The Room

You Are Everything

You Hold It All

You Make Me Brave

You Still Heal

You Won't Stop

Your Great Name

Your Love Never Fails

Your Name

10,000 Reasons (Bless The Lord)
** Not every song has a sample loaded on this site due to licensing restrictions - but on each of the linked pages (iTunes, Amazon, Loop & Charts) you will find one.  
*** Songs with a sample loaded are those that are licensed by Ascension Music Publishing.