Renewed Vision's, ProPresenter makes high-quality live productions easy for churches.
Sep 25, 2013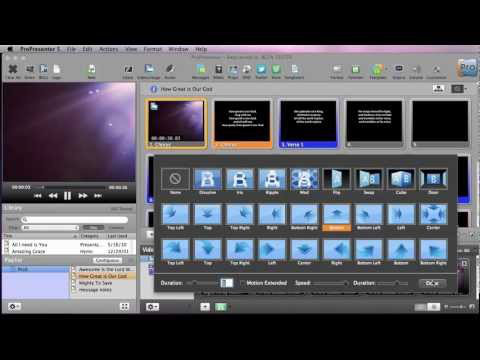 Renewed Vision's steps of growth:
Back in 1999 there was no strong worship software. My business partner was helping with Passion conferences on road shows, and he came up with the first version of ProPresenter to show lyrics on the screen. We were working together in another company, so this was a side job we created. Large churches like NorthPoint started to adopt the software. We left our original organizations to start-up a new company, and put our efforts into ProPresenter, and developed our first main stream product "ProVideoPlayer". Once the video player took off and was successful, we moved that technology into ProPresenter and that became ProPresenter 3. This update made the program launch into main stream. It played videos very well and satisfied the need in the marketplace. We started the company in 2005, before that it was a side activity.
We have so many customers and our focus was stability, quality, and ease of use. Those things catapulted the software. It is an easy interface that works well with churches videos. We knew we wanted it in our productions at Catalyst, North Point, and 7:22. It did well because of the quality, ease of use, and reliability of it. You can see it used on Chris Tomlin tours and at Catalyst. Throughout the years, the presentation software has moved into the secular world, and it's really cool because many times technology from there gets adopted into the church. Our software began in the church and is now being adopted outside. It happened with the London 2012 Olympics, they used it in all 35 sporting venues all throughout London to project flags, videos, etc. The Olympics are watched by so many people and it is fun to see the technology grow. The software was geared for the randomness that Church can sometimes be, and we addressed that, so things can run smoothly and in a professional way.
We have Major League sporting teams and schools beginning to use it for different activities. We have watched it move outside of the churches walls, and it helps fund us for where our heart lies the most; developing great software for Church Productions.
Visit them at http://www.renewedvision.com